Urban Essence Paraben-Free Glutathione Cream For Skin Whitening, Reduces Dark Spots, Pigmentation And Ageing Effects, Enriched With Vitamin A, C and E, Kojic Acid (30 g)
Urban Essence Paraben-Free Glutathione Cream For Skin Whitening, Reduces Dark Spots, Pigmentation And Ageing Effects, Enriched With Vitamin A, C and E, Kojic Acid (30 g)
Regular price
Rs. 324.00
Sale price
Rs. 324.00
Unit price
per
Sale
Sold out
Glutathione and vitamin C together controls melanin and move it from basal layer to the surface. Also prevent damage from uv rays, regenerate and repair tissues, lighten hyper pigmentation. Thus helps in skin whitening.

It has anti- bacterial and anti- fungal properties therefore its used to treat skin conditions, such as sun damage, scars, and age spots which have an anti-aging effect.

Glutathione, vitamin A, vitamin C, vitamin E and kojic acid in this cream whitens the skin, reduces impurities and the tan.

Glass Skin: It helps to protect skin's natural oils , gives you exceptionally smooth, even toned, and lustrous skin thats so flawless it has the appearance of glass. Gives you a clear and even skin tone.; For all skin types, no side effects, unisex (made in india).

Quantity: 30 gm; Package Contents: Glutathione cream; Skin Type: All
Special Offer

Buy 1 Get 1 FREE site-wide. Add any 2 products to your cart, Use Code: B1G1 and get 1 product FREE

Copy Code
View full details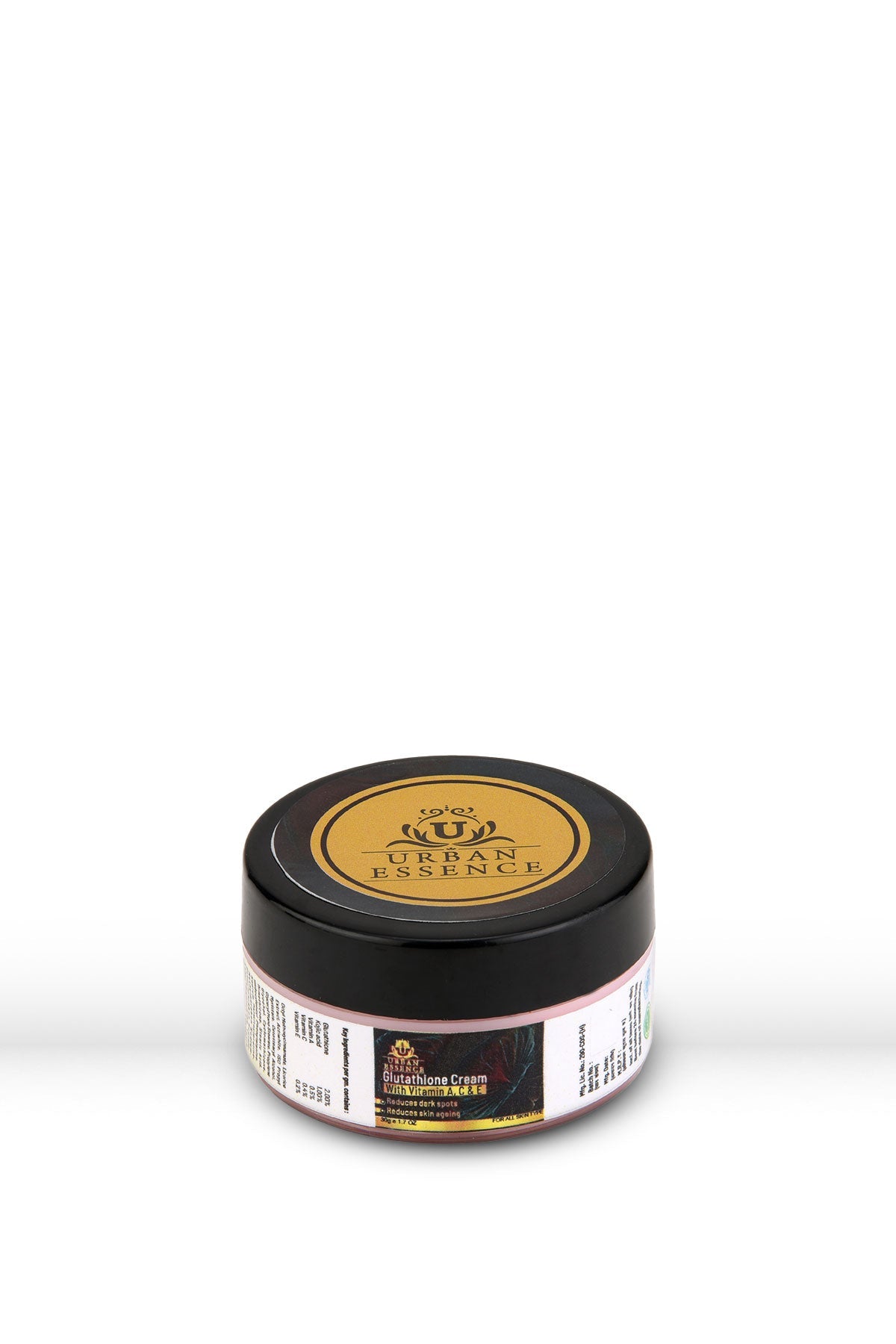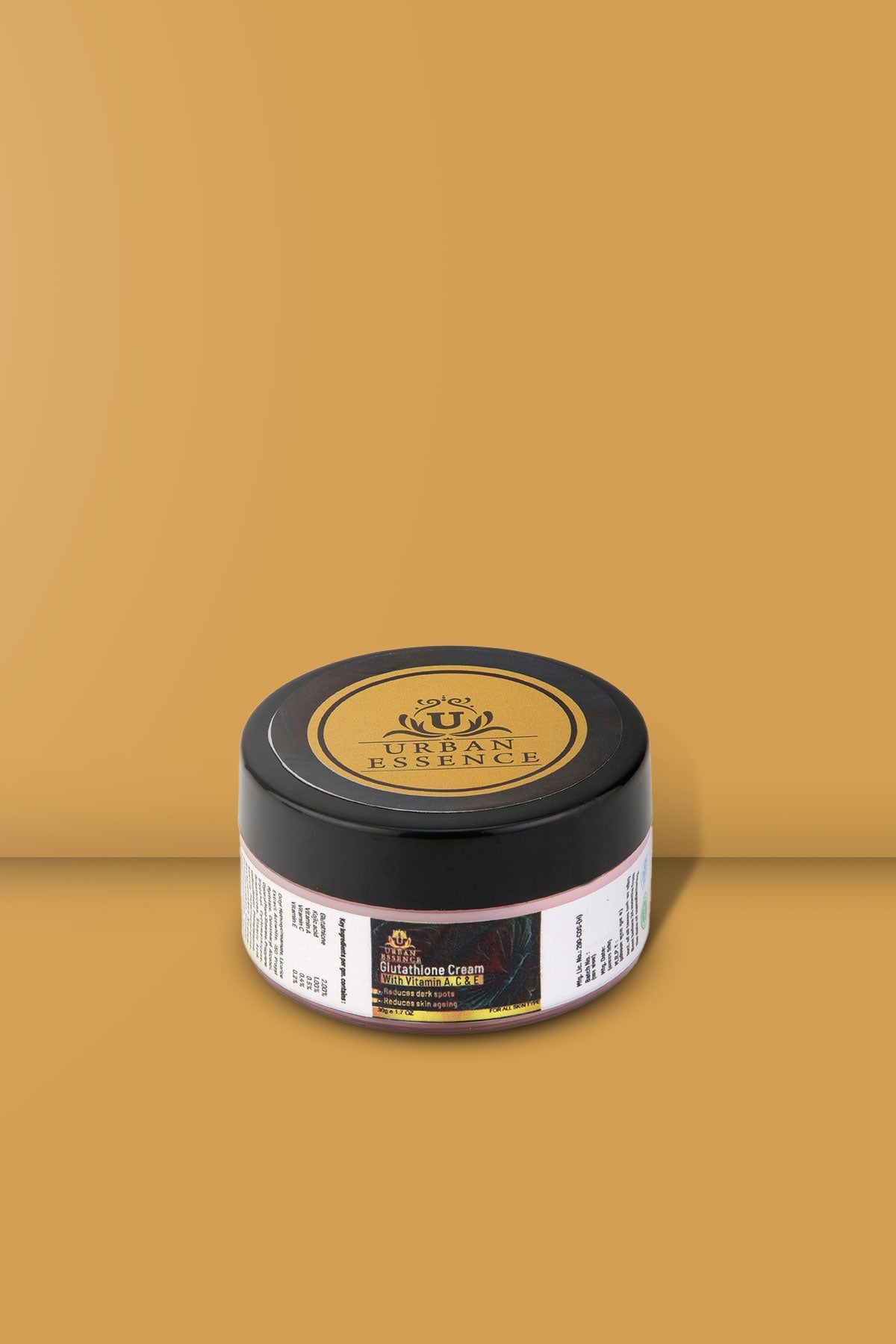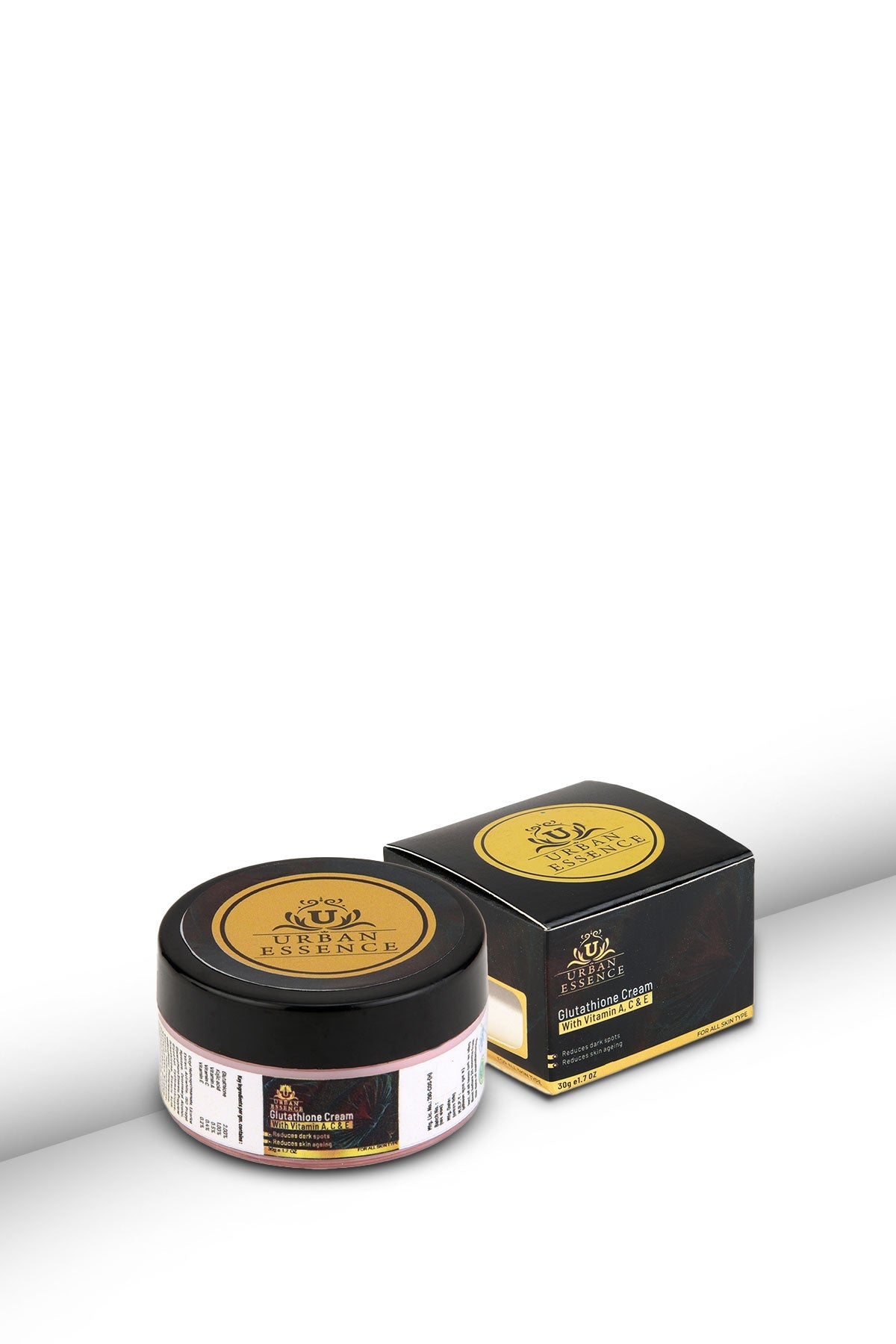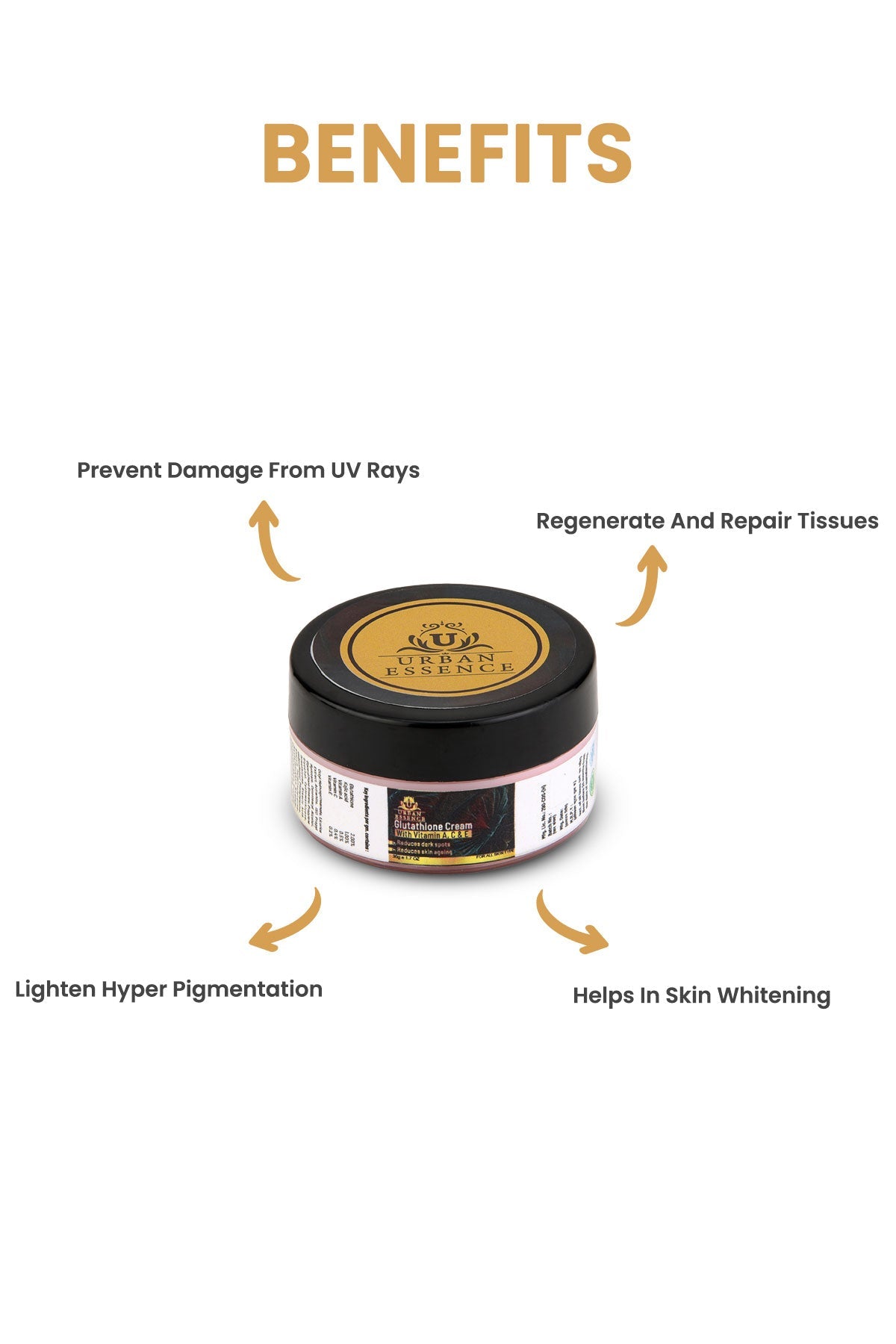 What does it do?
Key Ingredient
Prevent Damage From UV Rays
Regenerate And Repair Tissues
Lighten Hyper Pigmentation
Helps In Skin Whitening
Glutathione
Glutathione is an antioxidant that neutralizes free radicals, boosts the immune system and detoxifies the body. It helps in skin lightening by converting melanin to a lighter color
Kojic Acid
Kojic Acid lighten the skin, which can improve the appearance of age sports and sun damage.
Vitamin C
Vitamin C also acts as an antioxidant. It fights free radicals that cause skin ageing and darkening. t also increases the level of glutathione and vitamin E in your body.
Vitamin A
Vitamin A protects against UV damage and slows signs of aging. It encourages healthy skin cell production.
Vitamin E
Vitamin E contains alpha-tocopherol. It is a powerful antioxidant that protects your skin from the harmful free radicals. Several anti-ageing creams contains a mix of vitamin C and vitamin E as they work better together.