Regular price
Rs. 1,515.00
Sale price
Rs. 757.50
Unit price
per
Sale
Sold out
Special Offer

Buy 1 Get 1 FREE site-wide. Add any 2 products to your cart, Use Code: B1G1 and get 1 product FREE

Copy Code
We believe in #CleanSkincare
Cruelty Free

Non Toxic

Synthetic Fragrance & Colour Free

Vegan

pH Balanced

Non-Comedogenic

Sulphates & Paraben Free

Denatured Alcohol & Mineral Oil Free
View full details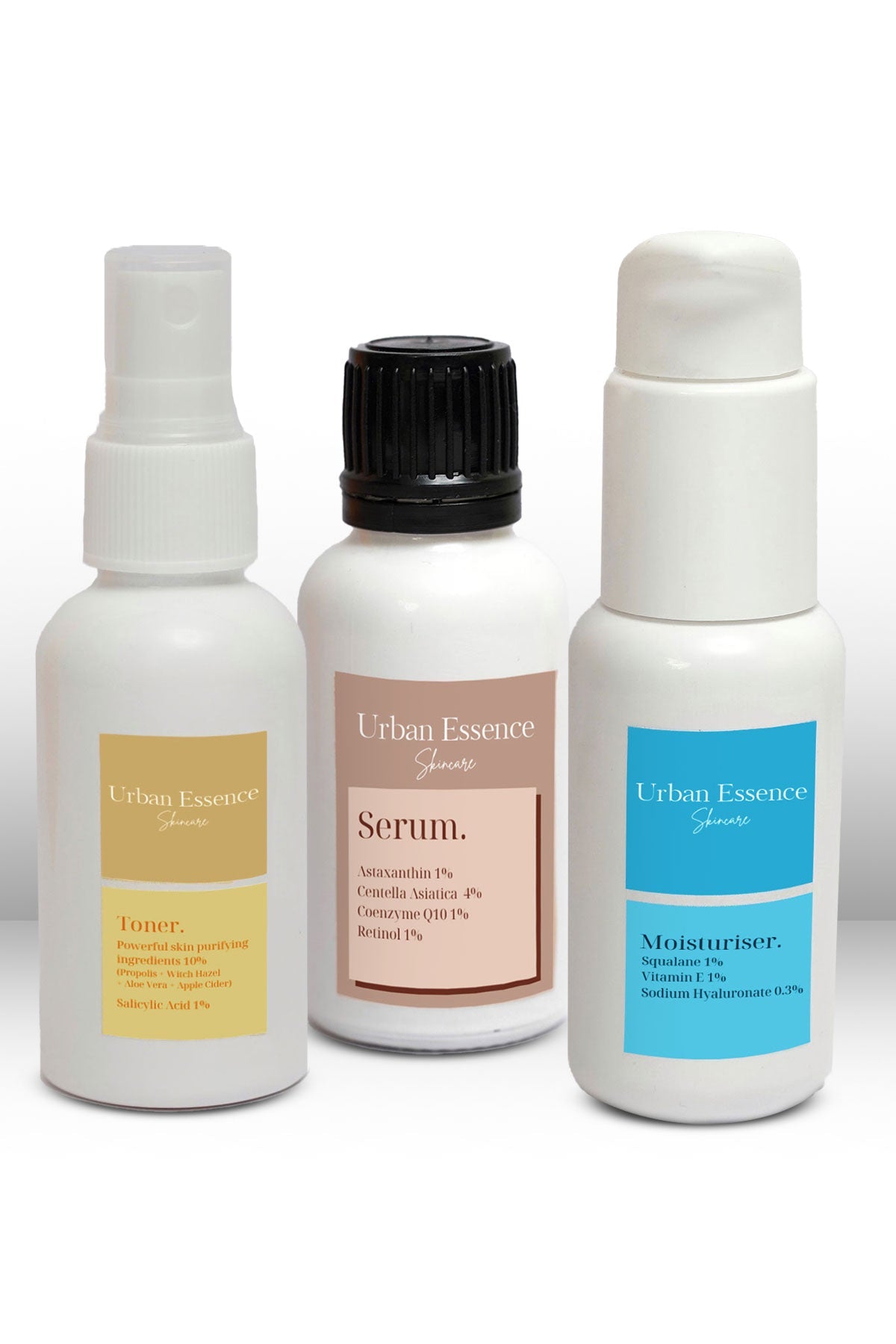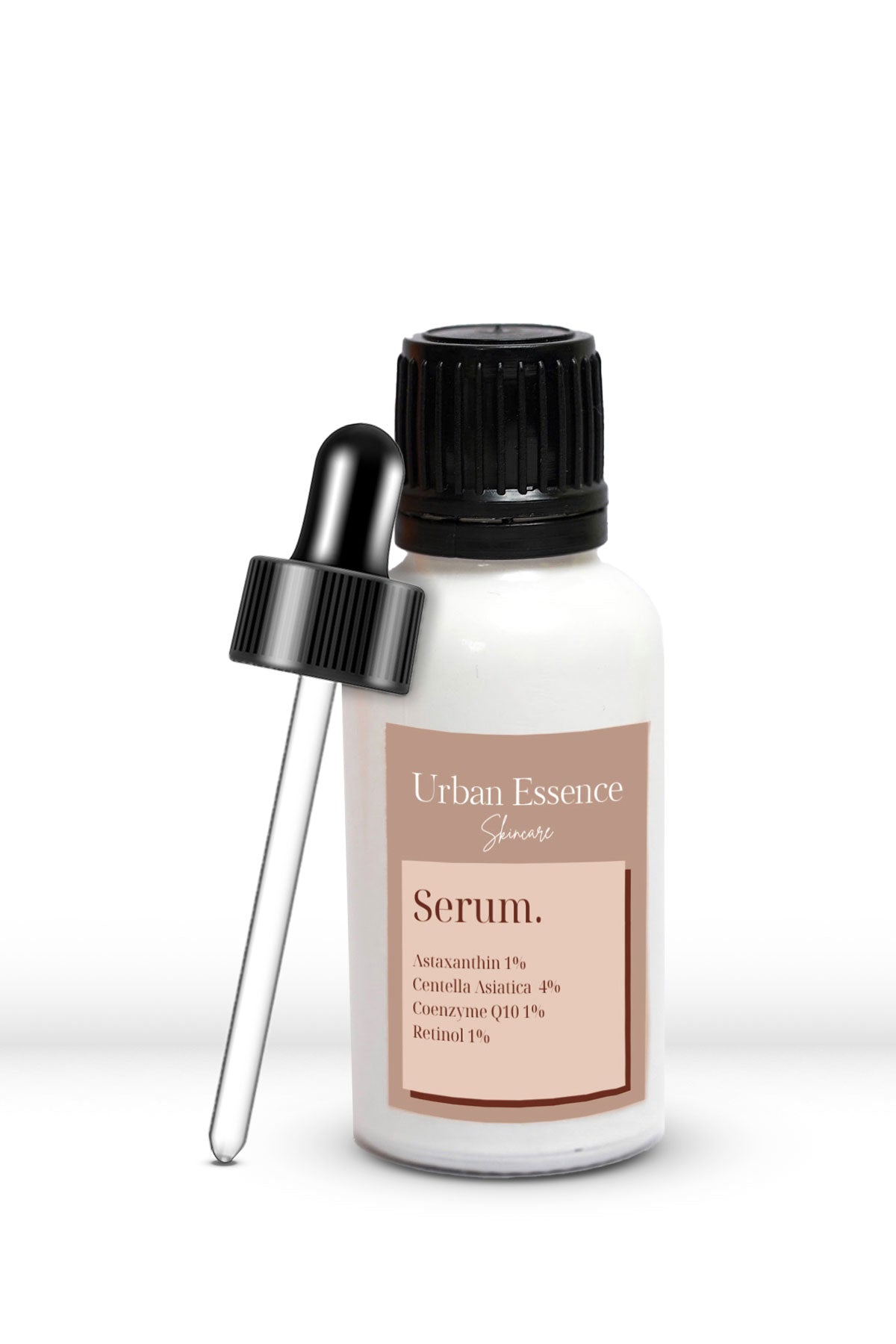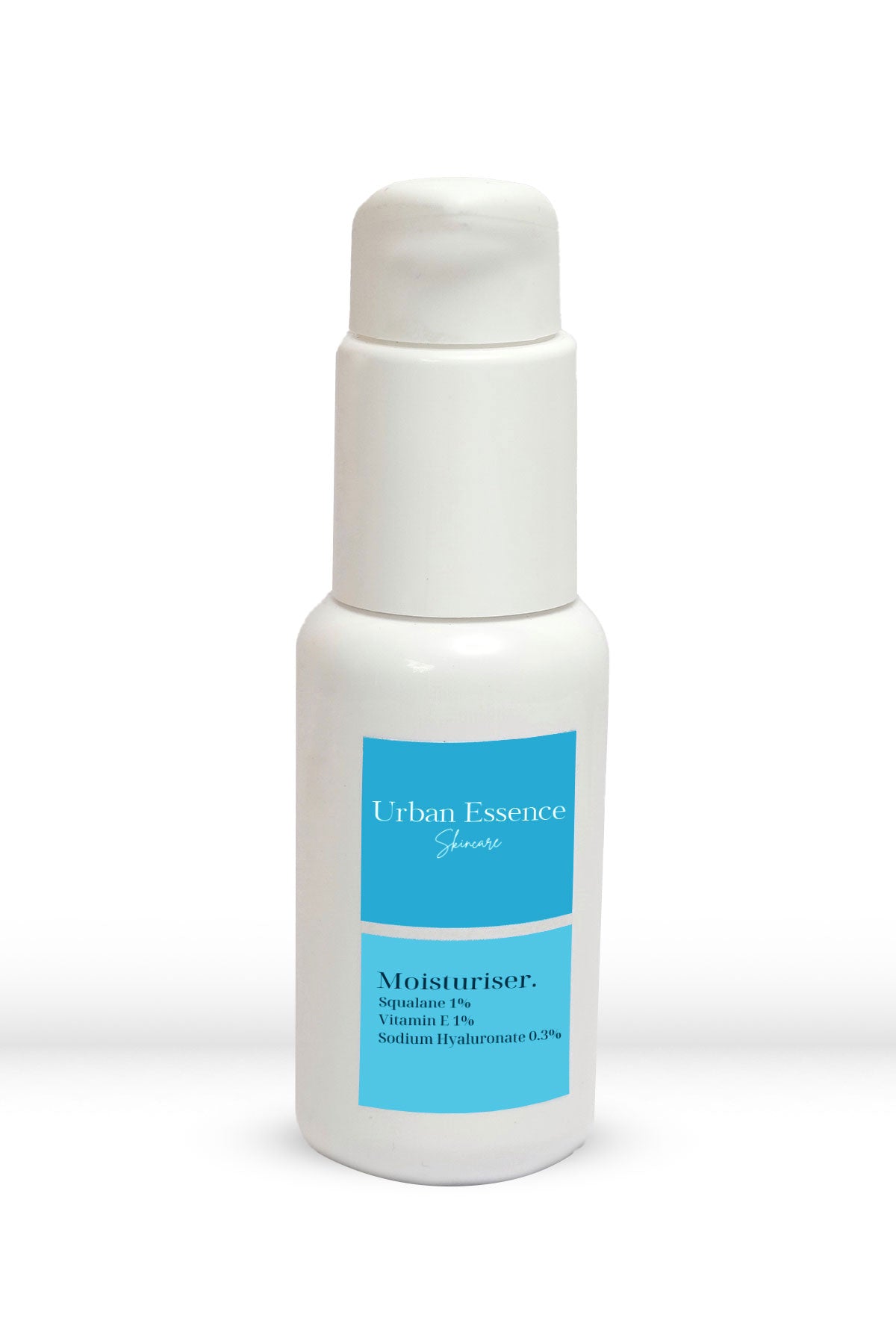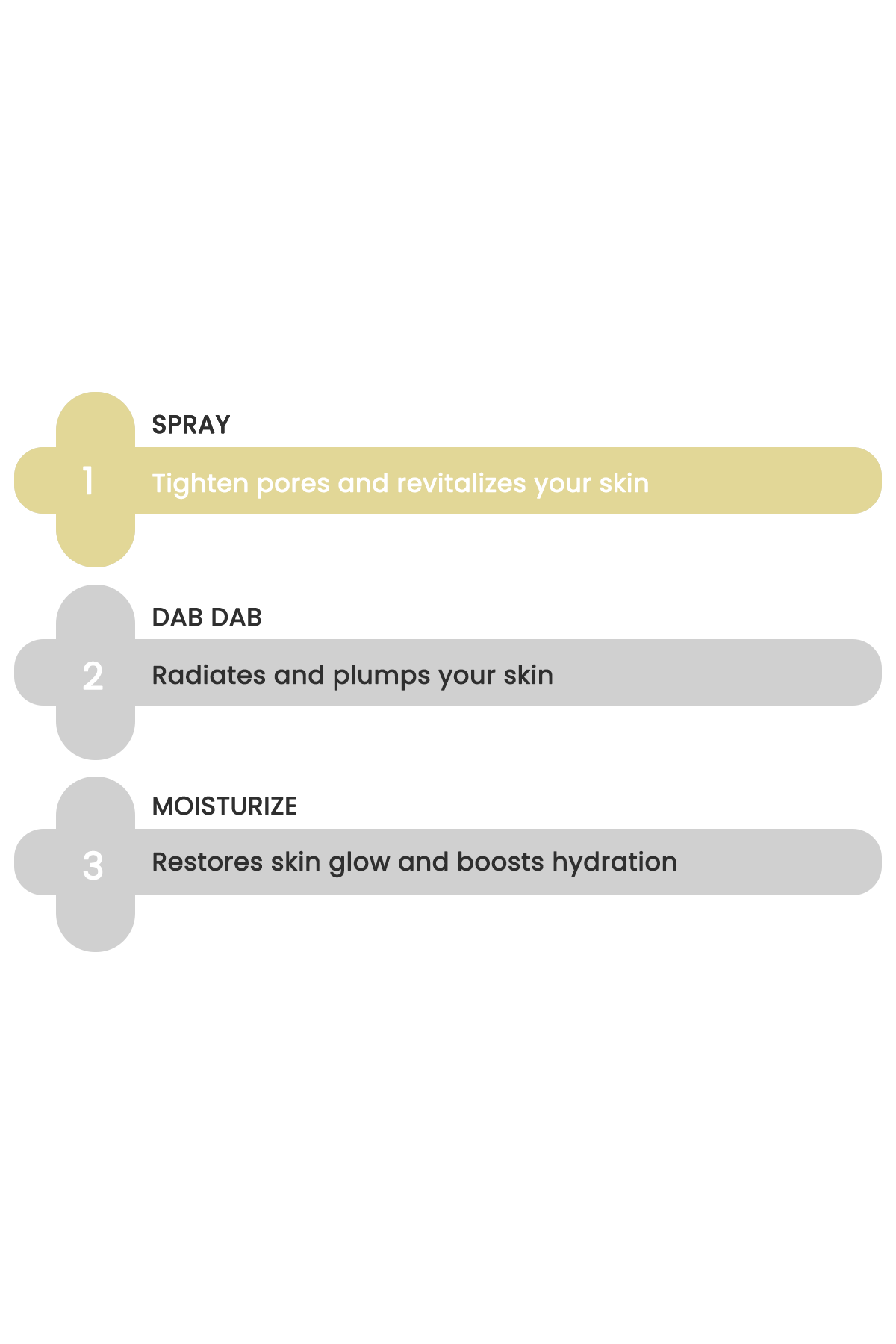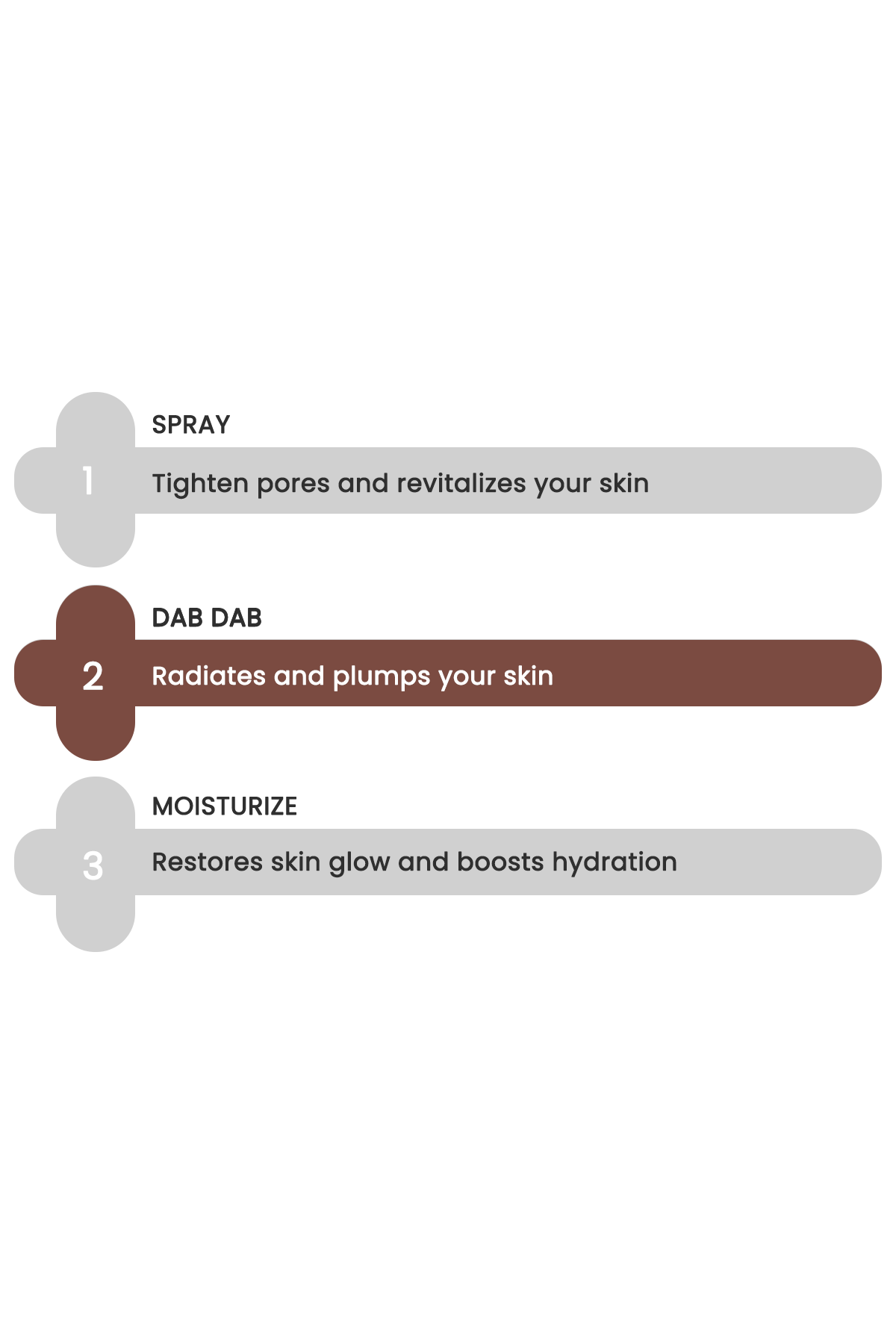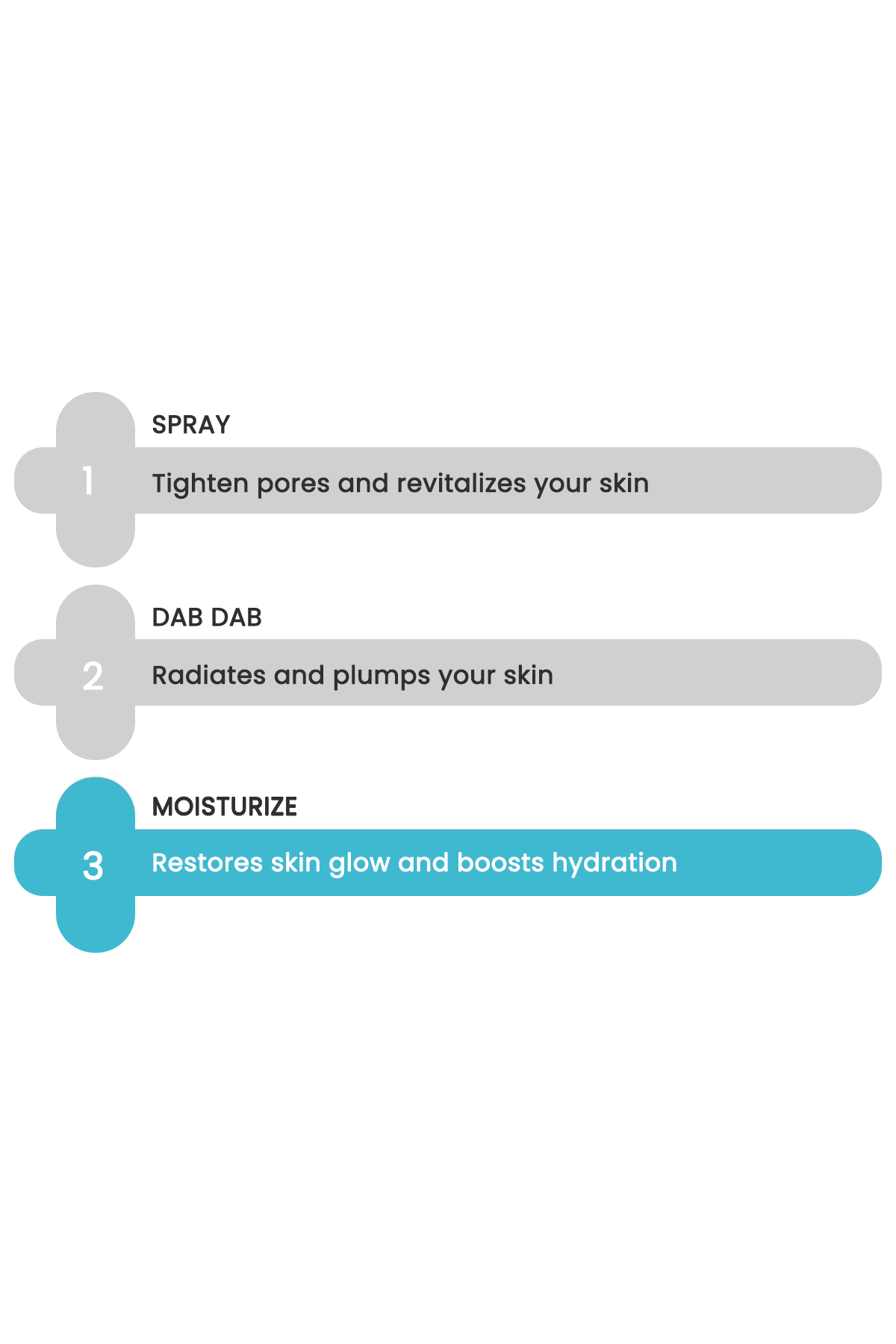 What does it do?
How to use?
Key Ingredient
Moisturizer
Give your skin the nourishment it deserves with this luxurious and weightless moisturiser. Urban Essence Daily Hydration Boosting Moisturiser is perfect for those who want dewy skin glow. Our blend of Squalane, Vitamin E and Hyaluronic acid is perfect for keeping your skin hydrated and gives you an all day slay glow. Apply it in the morning for a refreshing start to your day or apply it at night for luxurious results.
Toner
Refresh and revitalise your skin with this Urban Essence Propolis and Witch Hazel toner. Say goodbye to tired, dry skin with our refreshing toner. With ingredients like Propolis, Witch Hazel and Salicylic Acid, this toner helps to soothe and revitalise your skin. Aloe vera and apple cider vinegar work to soothe and nourish the skin, while Witch Hazel helps to tighten pores. This toner is perfect for those who are looking for a natural way to cleanse and tone their skin. Use it twice a day for the best results - once in the morning and once at night.
Serum
Introducing the Urban Essence Antioxidant Powerhouse Serum. If you're looking for a serum that can do it all, look no further. This potent serum is packed with powerful ingredients like Astaxanthin, Retinol, Centella Asiatica, Coenzyme Q10, and Niacinamide. It's the perfect way to give your skin a boost of antioxidants to help protect it from environmental stressors. With regular use, you'll notice your skin looking firmer, brighter, and more youthful. Don't miss out on this must-have serum.
Moisturizer
Directions - Cleanse face and pat dry. Apply a pea-sized amount of moisturiser to your face and neck using your fingertips, and lightly rub it in using circular motions until it's all absorbed. You may use it in your daily skincare routine after applying treatment products and follow it up with sunscreen.
Toner
Directions - Soak a cotton pad with toner, then swipe it over your entire face and neck after cleansing. Alternatively, spray the toner on your face directly, after cleansing and before applying serum.
Serum
Directions - Replace the cap with dropper. Take 3-4 drops of serum on your finger tips. Dab the serum onto your face, neck & gently massage till absorbed. Use after toner and before applying face creams or gels.
Vitamin E
Vitamin E has excellent antioxidant, anti inflammatory and anti ageing properties. Topical use of Vitamin E treats melasma, acne scars and prevents photoaging.
Salicylic acid
Salicylic acid is the supreme exfoliator. It breaks down and dissolves dead skin cell debris that clog pores and smoothes away skin dullness. This makes it ideal for treating blackheads and whiteheads.
Glycerin
Plant based Glycerin increases skin hydration, relieves from dryness and refreshes the skin's surface.
Propolis
Propolis, widely used in K-beauty products, is a powerful antioxidant having antibacterial, antiviral, anti-fungal, and anti-inflammatory properties. It nourishes dry skin and helps support healthy repair.
Witch Hazel
Witch Hazel works as an astringent, and has antioxidant properties that help mitigate and prevent free radical damage and oxidative stress to skin from UV rays and pollution.
Aloe Vera
Aloe Vera keeps skin hydrated and fights acne, inflammation and skin ageing. It also helps speed up cell reproduction
Apple Cider Vinegar
Apple Cider Vinegar tightens pores and protects skin from harmful environmental elements.
Astaxanthin
AAlgae-based Astaxanthin, sourced from Japan, is the most potent antioxidant. It neutralises free radical damage, calms inflammation in the skin, and improves the appearance of fine lines and wrinkles in ageing skin.
Coenzyme Q10
Coenzyme Q10 energises skin cells, protecting our skin from oxidative damage and decreasing the depth of wrinkles.
Centella Asiatica
Centella Asiatica improves skin hydration and enhances collagen.
Retinol
Retinol is the most effective ingredient that dermatologists recommend to treat ageing skin. Retinol helps stimulate collagen, improves skin texture and prevents fine lines and wrinkles.
Niacinamide
Niacinamide is a form of vitamin B3, which is a part of the vitamin B complex. It is effective in reducing skin flushing, reducing hyperpigmentation, and improving the skin's overall appearance.
Hyaluronic Acid
Both Squalane and Sodium Hyaluronate (Hyaluronic Acid) work together as a team to help draw in moisture and lock it in. Hyaluronic acid pulls in water to hydrate the cells. Squalane builds the moisture barrier and keep the hydration locked in the skin.
Other Ingredients
Niacinamide, Allantoin, Rose Water, Green Tea Extract, Pheoxyethanol, Disodium EDTA, Aqua, Aloe Vera, Sodium Lauryl Methyl Isethionate, Coconut Diethanolamide, Coco Betaine, Magnesium Ascorbyl Phosphate (Vitamin C), Glycerin, Citric Acid, Xanthan Gum, DL-Panthenol, PEG-100 Stearate,