Regular price
Rs. 320.00
Sale price
Rs. 320.00
Unit price
per
Sale
Sold out
Best Quality Ingredients : A blend of onion extract , natural extracts and herbs like curry leaf, aloe vera extract, brahmi extract, neem leaf extract, green tea extract, manjistha extract, alkanet root extract, oat kernel, haritaki extract, coffee extract and china rose extract
Special Offer

Buy 1 Get 1 FREE site-wide. Add any 2 products to your cart, Use Code: B1G1 and get 1 product FREE

Copy Code
View full details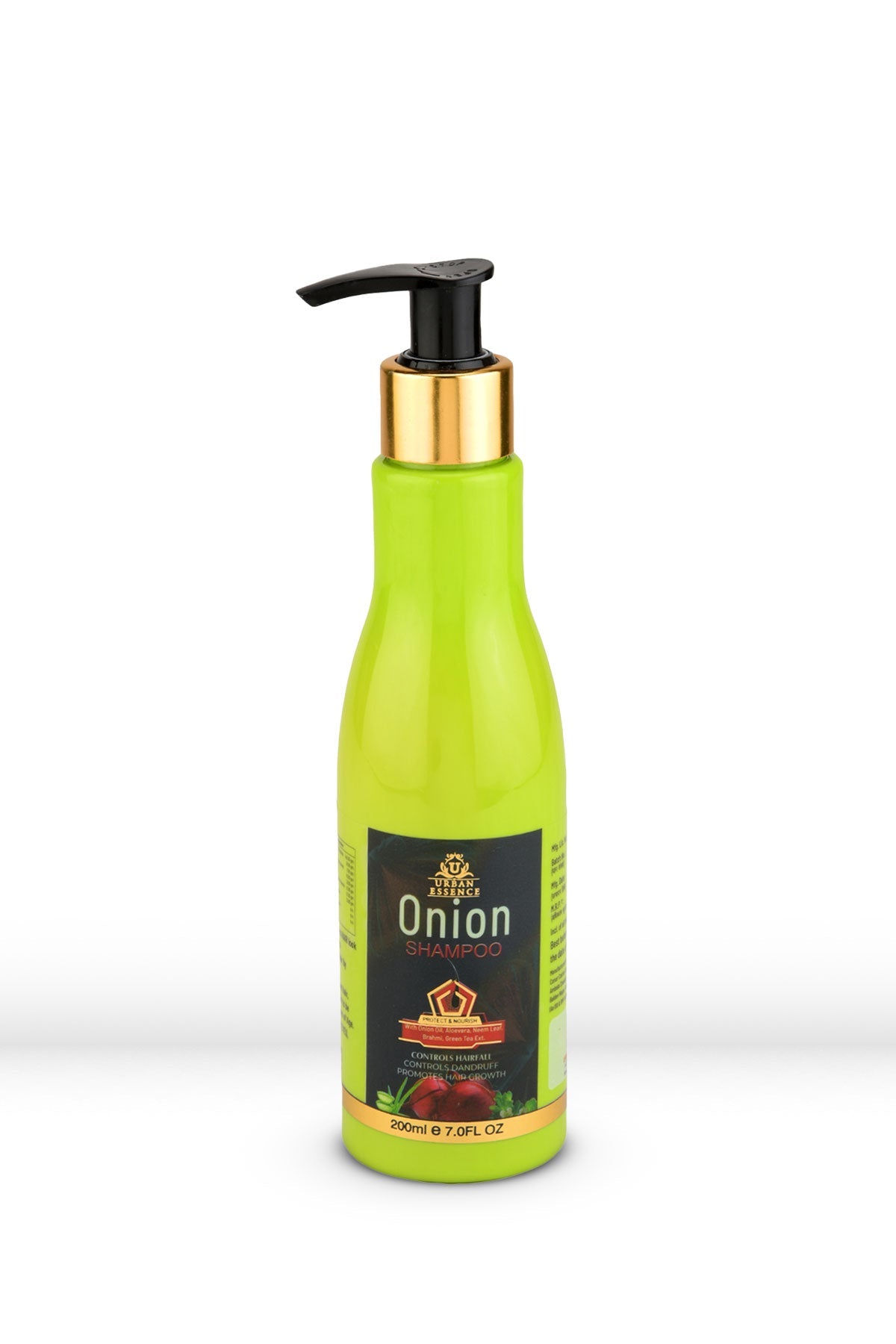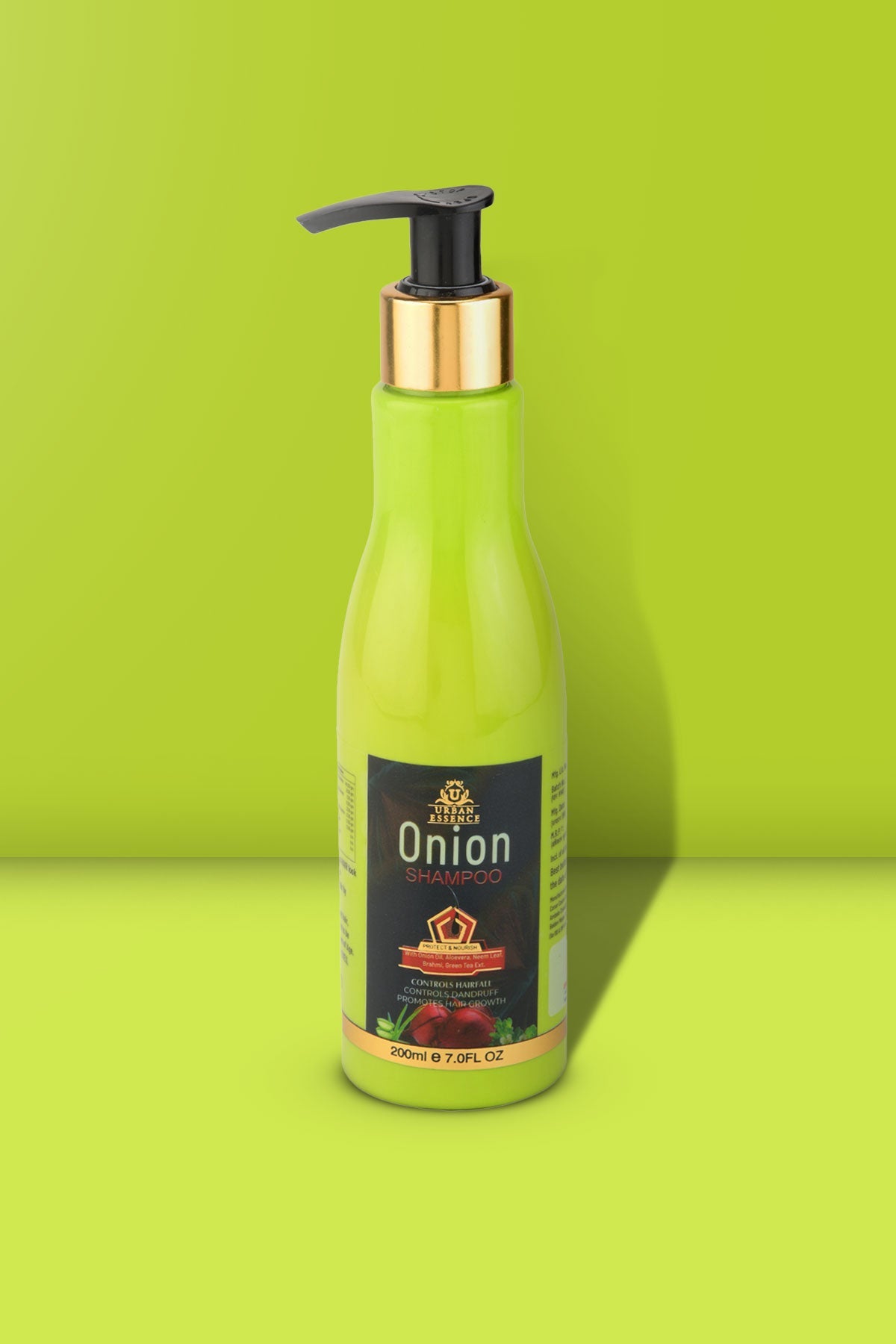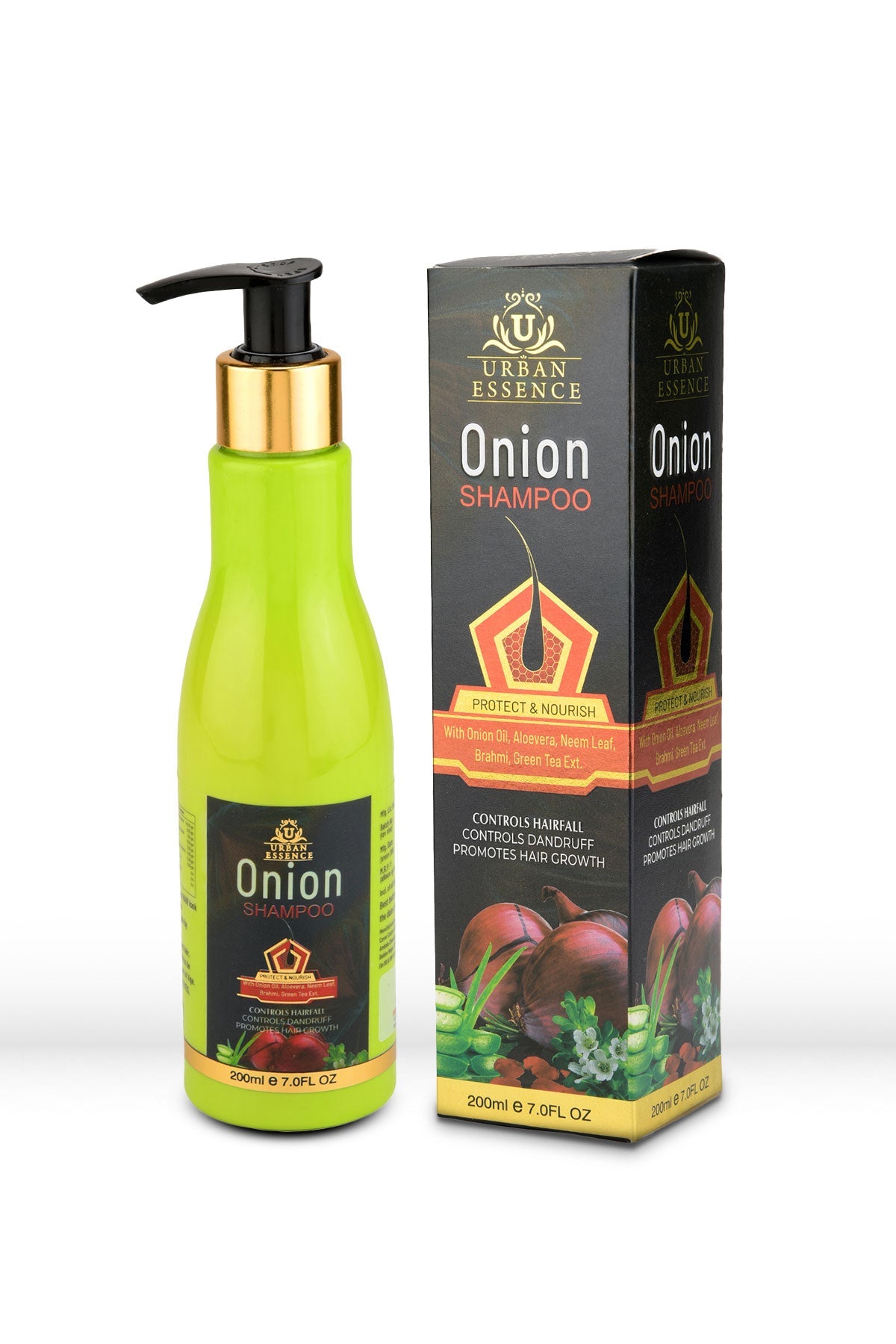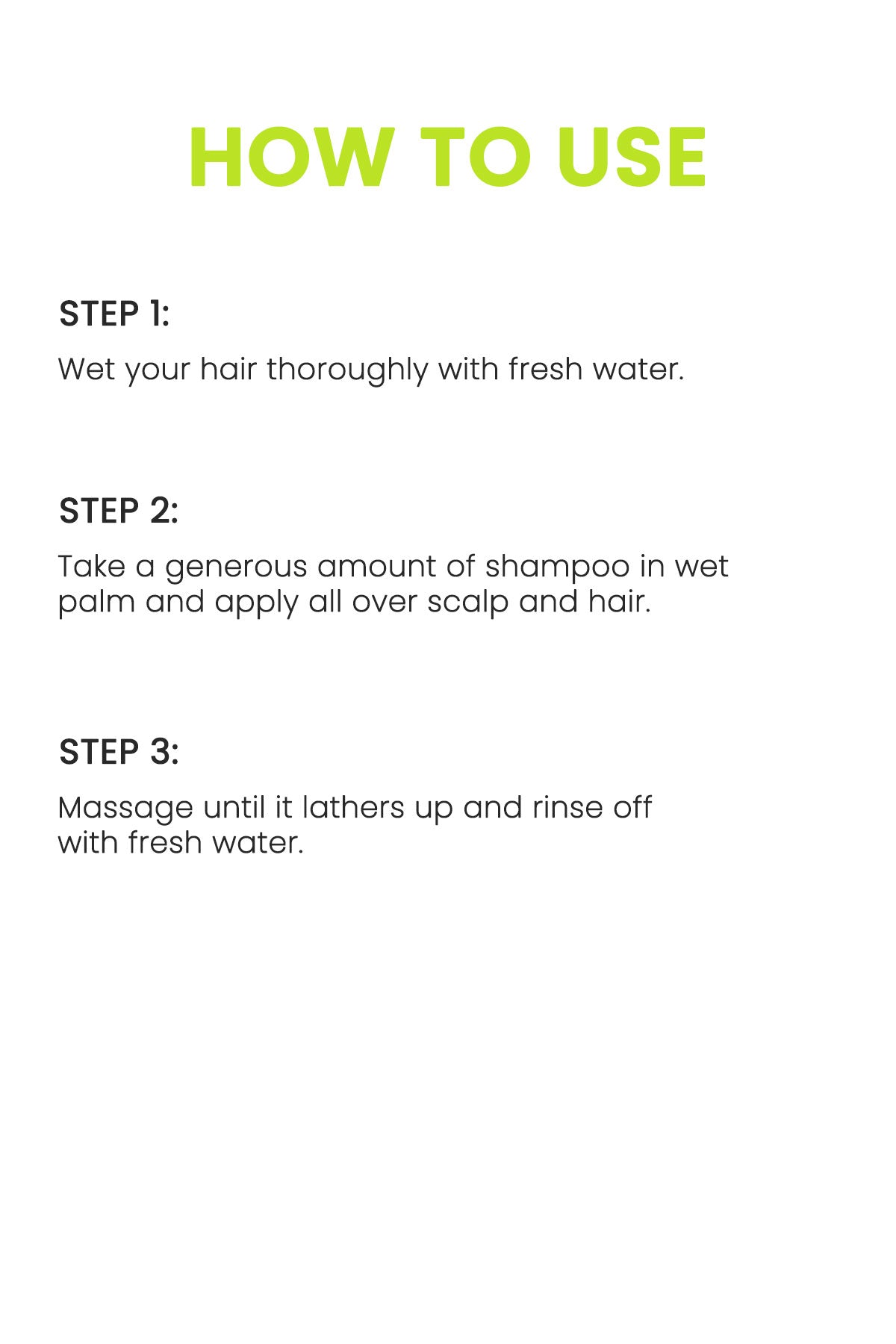 What does it do?
How to use?
Key Ingredient
Reduces hair loss
Helps restore lost nutrients to the scalp
Makes hair soft and smooth
Helps strengthen hair and adds volume to hair
Moisturizes, hydrates and conditions the hair
Safe for chemically treated hair
STEP-1 Wet your hair thoroughly with fresh water
STEP-2 Take a generous amount of shampoo in wet palm and apply all over scalp and hair
STEP-3 Massage until it lathers up and rinse off with fresh water
Onion Extract
Curry Leaf
Curry Patta is loaded with natural antioxidants and amino acids which moisturizes scalp & remove dead hair follicles as well as strengthen the hair fibre that stimulates the hair growth by making the scalp healthy.
Neem Leaf
The Neem extract keeps the skin stay hydrated & dewy. And also shields the skin against UV Damage, stress & pollution reducing the signs of aging.
Aloe Vera
Aloe Vera Extract deeply nourishes the hair , hydrates & strengthens the scalp as well as helps to repair dead cells on scalp , reduces dandruff, conditions the hair and promotes healthy hair follicles , leaving the hair silky , shiny & smooth .
manjistha
Brahmi
Bhrami helps to reduce the dryness , itchiness & flakiness on scalp & hair making look hair healthy & nourished as well as boosts healthy hair growth .
Green Tea
Green Tea is loaded with antioxidants & nutrients that have powerful effects on the body. The bioactive compounds found in Green Tea help improve health, enhance brain function, increases fat burning capability, and boost the metabolic rate of the body in the short term which leads to weight loss.
Coffee Extract
Pure green coffee help in raising the fat burning capability of the body. It increases the releases of fat-burning enzymes in the body. Moreover, it acts as a great natural detoxifier for the liver, helps cleanse the liver, removes bad cholesterol & unnecessary fats.